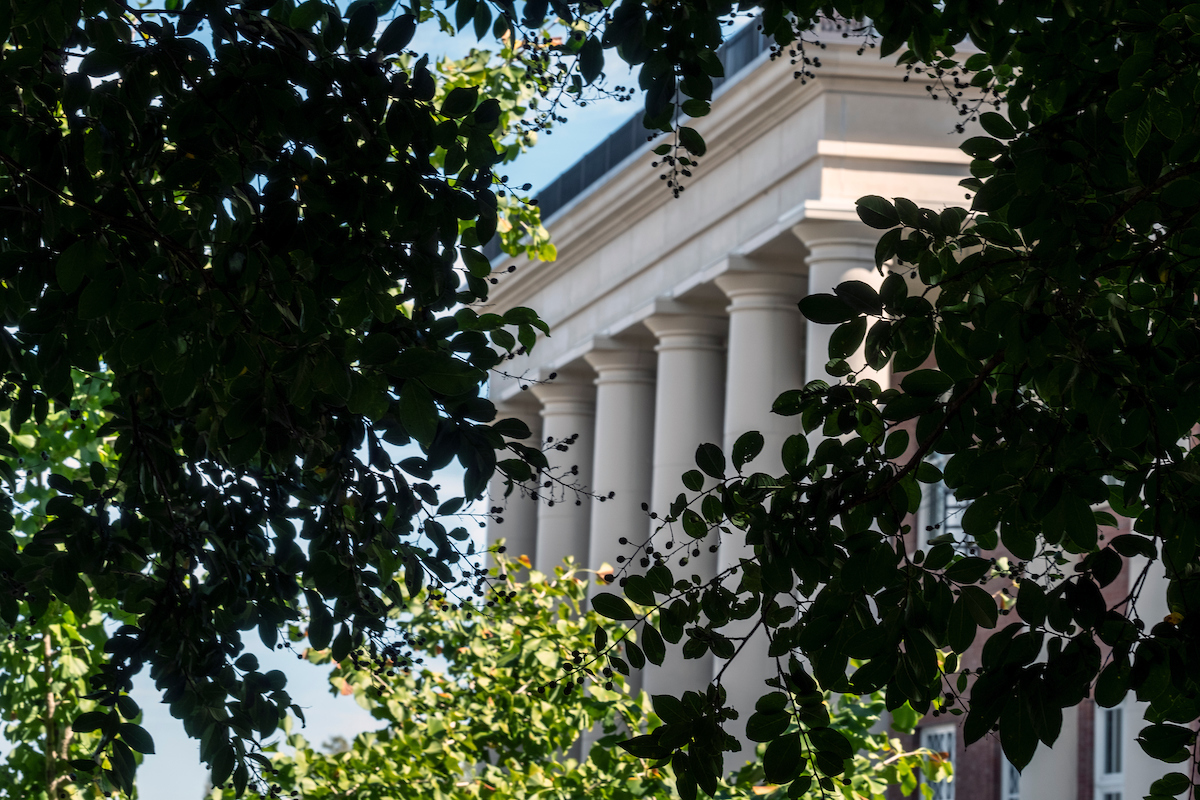 Academics
16:1 student to faculty ratio
Nearly 80 undergraduate majors
22 pre-professional programs
Average first-time freshman GPA for Fall 2021: 3.74
Average first-time freshman ACT score for Fall 2021: 21
Average first-time freshman SAT score for Fall 2021: 1210
Top 100 Research Institution ranked by the National Science Foundation, which means lots of opportunities for hands-on learning even for undergraduates!
MSU ranked #2 in best value for the state of MS
#1 in the SEC in social science research expenditures (for nine consecutive years) according to the National Science Foundation
#14 in the nation in agricultural science research according to the National Science Foundation
1 of the largest biometric research labs of its kind in the Southeast U.S. Market Innovation Lab and Observatory (MILO)
MSU ranks #1 for 2023 Best Education Colleges for Veterans in Mississippi
Mississippi State is in a select group of universities designated as Land, Sea, and Space-Grant institutions.
2500+ Shackouls Honors College students in Fall 2021
---

Career Preparation
97% of MSU graduates achieve successful career outcomes which include full-time employment, part-time employment, continuing to graduate or professional school, enrolling in a volunteer experience, or going into the military.
At MSU's Career Day events, hundreds of potential employers recruit for co-op, internship, and full-time positions.
Our Academic and Career Planning Class, the Strong Interest Inventory, and our Career Center can help students discover exciting career paths.
The Career Center's Resume Writing & Review service and Mock Interviews help students prepare for the next step.
The E-Center works with 120 new startups annually. In the last five years, several of these companies have together raised nearly $4 million to help students step into a job they created.
---

Community and Student Life
23,000+ students across all campuses and classifications
4,200-acre campus, founded in 1878
Small-town feel with big SEC excitement in Starkville, Mississippi!
17 furnished housing options – 7 of which have private baths constructed since 2005
20+ dining options on campus, including Chick-fil-A, The Fresh Food Company, The Marketplace at Perry, and Provisions on Demand (PODs)
300+ student organizations-from Fraternity and Sorority Life and intramurals to improv comedy and eSports
---

Southeastern Conference Sports
8 varsity women's teams
6 varsity men's teams
Cheer the Diamond Dawgs on to another College World Series appearance (12 and counting!) in the country's premier college baseball stadium, "The Dude."
Next trivia night, if you are asked who broke UConn women's basketball 111-game winning streak – the answer is Mississippi State in 2017 Final Four!
The Bulldogs swept the podium and 1st, 2nd, and 3rd in Javelin at the 2019 NCAA Outdoor Track and Field Championships.
In the 2020 season, our football team scored its 11th straight bowl game.
In 2021 Mississippi State became the National Champions when the Diamond Dawgs won the College World Series.