Get Connected
Join the conversation - keep up with MSU Admissions and meet fellow Bulldogs before you move in! You can connect to find a roommate, make friends for the Fall, plan TV nights for your favorite shows, compare class schedules, and stay up on everything MSU.
---
Explore your Major
Check out your chosen major's website and social media accounts to get to know your program and faculty members. Be sure to check out the Student Computer Specifications as well to see if your program has specific requirements. Keep in mind you will have to have a 21 ACT and 2.5 GPA to declare a major. 
Majors Student Computer Specifications
---
General Scholarship Application Opens October 1st
Submit your General Scholarship Application by December 1st (freshmen) or March 1st (transfers)
The General Scholarship Application is required for competitive scholarship consideration, including private and departmental scholarships, so don't forget to complete it by the priority date for maximum consideration! Admitted students can access it through your myState portal after you have been admitted.
---
Submit FAFSA
Submit Free Application for Federal Student Aid (FAFSA) by April 1st
Federal student financial aid applicants looking for grants, loans, and work study should submit the Free Application for FAFSA as soon as possible after October 1st of the fall prior to the year they plan to enroll at MSU. MSU's Federal School Code is 002423.
---
Sign up for Housing
Sign up for Housing - Housing Priority Deadline is April 1st
Your Residence Hall will soon become your home away from home, so be sure to sign up by the priority date.
---
---
Visit Campus
There are several ways to visit campus throughout the year.
---
Sign up for Orientation
Registration for entering Fall students goes live March 1st.
Registration for entering Spring students goes live in November.
Signing up for Orientation is how you confirm your intent to enroll at MSU.
---
Submit Proof of Immunity
Submit Proof of Immunity to Measles, Mumps, and Rubella
All students including transfer and graduate students, born after 1956 are required to provide proof of immunity to Rubeola (red measles), Rubella (German measles), and Mumps (MMR).
This Immunization form must be uploaded here.
Visit the Health Center's website for more information about Immunization Requirements
---
Attend Orientation
Orientation is a fun event for students and parents to explore campus, register for classes, get your student ID, discover Starkville, and meet fellow Bulldogs, faculty, academic advisors, admissions staff, and university officials.
---
Move-In Day
Pack up for Move-In Day in August
The Bulldog family shows up to welcome you on Move-In Day. You pack up all of your residence hall essentials and Bulldog volunteers will help you get settled into your new home! Be sure to check out the Move-In Checklist!
---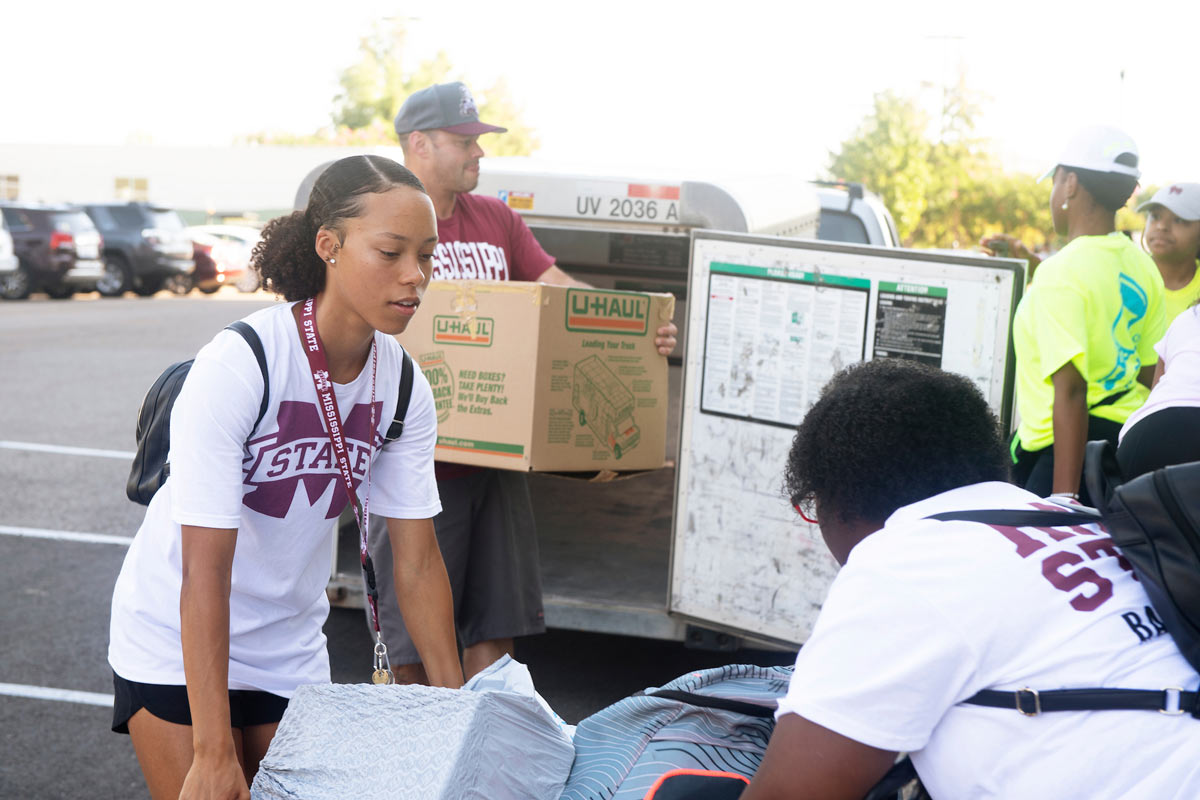 ---
Attend Dawg Days
Attend Dawg Days in August
Dawg Days is a two-week event full of fun activities, free food, music, movies, and more to welcome incoming students to MSU. Get to know campus, find your classes, and make friends before classes begin.
---
Start Class
Go to Class! Make it a habit. Set yourself up for long-term success by simply going to class.